International Photocontest
Thanks for participating!
Discover here the members of the jury that will select the winner photos of the International round!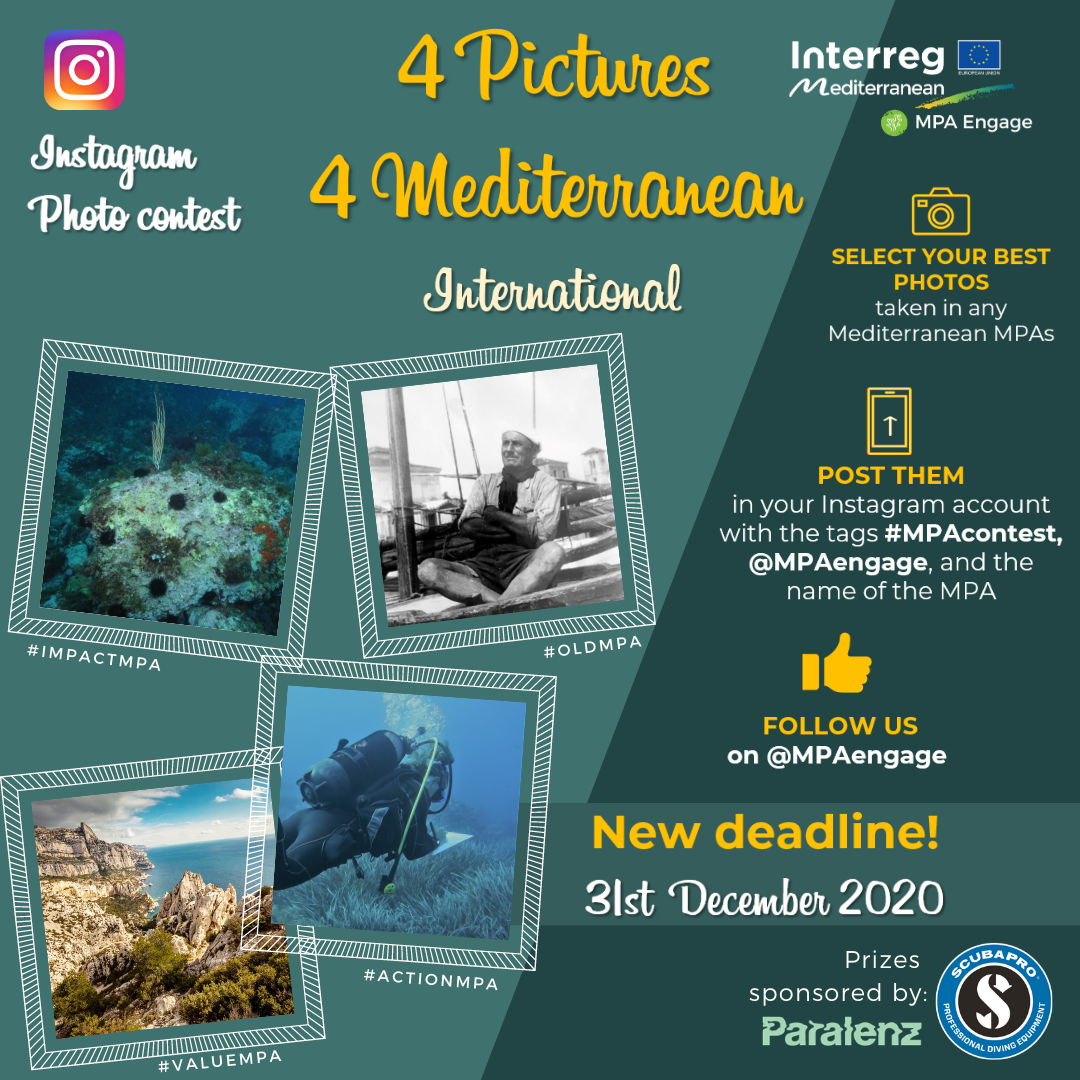 The international photocontest is now open to pictures taken in any of the Mediterranean Marine Protected Areas!
The time has come to show off those awesome photos you took in the Marine Protected Areas (MPAs) of the Mediterranean.
Join our first photo contest, be inspired by the Mediterranean beauty, culture, nature and history, and win awesome prizes!
Your photos may also be selected to set up an exhibition on the Climate Change effects on the Mediterranean.
Entering our nature photo contest you will contribute to the MPA Engage international project, carried out within the framework of the Interreg Med programme, aimed at raising awareness, committing people, and involving society in the conservation and knowledge of the Mediterranean marine environment in a scenario of climate change.
Categories
Select your most outstanding photos and take part in the competition!
Our 4 categories are:
Natural values Photos showing the beauty and richness of marine Mediterranean habitats and biodiversity, its biology and ecology, flagship species, curiosities of the sea such as rare organisms...
Impact Photos reflecting the effects of climate change on biological, geological and social aspects, exotic and invasive species and other processes derived from global warming threatening the ecological stability in the Mediterranean.
Action Photos explaining how people and organizations take action to mitigate, counteract or adapt to consequences of climate change in the Mediterranean.
Old Mediterranean Photos revealing the state of marine ecosystems and biodiversity in the past, and / or their evolution and changes due to direct or indirect human activities.
Check here the complete list of Mediterranean Marine Protected Areas!
Read about the international prizes here!
New International Regulation now available here!
Local Photocontests Competitions
Thanks for participating - Discover here the winner photos!
All pictures submitted to the Local Contests will automatically participate in the International round!