MPA Engage contributed to the Capacity building workshop of the Biodiversity Protection Community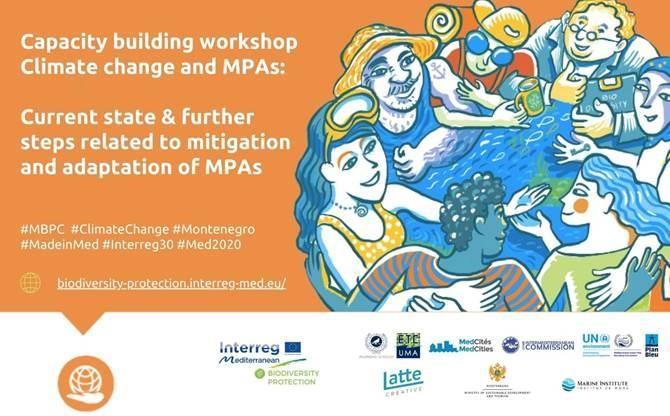 MPA Engage project participated to the capacity building workshop entitled "CLIMATE CHANGE AND MARINE PROTECTED AREAS: CURRENT STATE AND FURTHER STEPS RELATED TO MITIGATION AND ADAPTATION OF MPAS", where our researchers and MPA managers had the opportunity to share their experiences on data collection and tools to monitor, mitigate and adapt to climate change impacts in MPAs.
The virtual meeting was held on 20 November 2020 and it was co-organized by the Interreg Mediterranean Biodiversity Protection Community (MBPC) in the frame of its Working group 1 on biodiversity protection and transboundary challenges led by ETC-UMA and MedCities, with the support of the Ministry of Sustainable Development and Tourism in Montenegro and CPMR, and in collaboration with MPA Engage , AMAre and MPA NETWORKS project partners.
The general goal of the workshop has been to make the point on the current state and further steps to mitigation and adaptation of MPAs to climate change, with special attention to the examples from Montenegro and the Adriatic.
Do not forget to Support the Biodiversity Protection Community Declaration on Mediterranean "Ecosystem-based approaches for biodiversity protection and management".